Any entertainer knows nearly every menu includes some variant of vines. steins or moonshine to round out an unforgettable event. Supplying parties with ho-hum reds and whites and mainstream beer may be the norm, but then, why not have a few tricks up your sleeve?
In many areas, there are excellent local purveyors of craft beer, wine and spirits creating interesting products that can be delicious and bring that extra le ne sais quois' your event may be lacking. Whether you're hosting a professionally catered festivity or you're spearheading the planning yourself, consider local craft beers, wines and spirits for your bar. You'll be surprised how well-received they will be.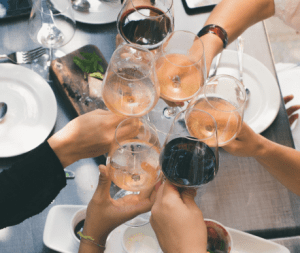 "Recently I created a local liquor package for a client's holiday party in Washington DC: said Tracy Toth. with Main Event Caterers in Arlington. VA. Our selection of locally crafted spirits and brews were wildly popular! The bartender could hardly keep up!
Caterers like Main Event know today's discerning event goers welcome compelling menu items, whether for eating or drinking, that are grown/brewed/distilled locally. Partygoers want to indulge in craft cocktails that help a local small business, as well as dine on exquisite cuisine grown down the road.
We really try to think local when creating menus, whether it's for a small dinner party or an event for 500.' said David Briggs. president of Boston Catering & Events "Food doesn't need to be the only star of your show-your beverages deserve special attention as well."
In the Washington DC/Maryland/Northern Virginia market alone. a full-blown brewing renaissance is taking place. Hundreds of new beers are being crafted by breweries from Alexandria to Silver Spring to DC proper. Add to that the burgeoning wine industry of Loudoun County. VA and top it off by noting the dozens of distilleries within two hours of the Capital.
"There are a lot of fantastic options to make any event's drink menu as appealing as the cuisine." Toth said. "Providing anengaging platform for guests to drink local creations. can take your party to a whole new level .
For more inforMation about exciting local drink menus for your next event in the Maryland/DCNirginia area, Contact Main Event Caterers at 703-820-20280r maineventcatererscom.