In 2020, the "Party of the Year" went vegan.
It's true – the 77th annual Golden Globe Awards, which recognizes the best in film and television, served it's glitzy guests a 100% plant based dinner. It was the first major awards show to go entirely meatless, but actually, vegan cuisine has been catching on everywhere. (Curious about the Golden Globes menu? The main dish was king oyster mushroom scallops with wild mushroom risotto and roasted Brussels sprouts.)
The Golden Globes' vegan dinner menu was intended to build awareness concerning the effect of animal proteins on climate change, and caterers nationwide can tell you they have experienced a surge in demand for vegan and vegetarian menu options.
Odds are some of your guests would prefer meatless options, so whether you're cooking the spread yourself or hiring a caterer, providing multiple dishes on your menu is smart. There are a myriad of reasons folks are choosing meatless: ethical concerns about animals, environmental impact, religious guidelines and/or health concerns. As a host, your job is to accommodate their dietary choices with fabulous options – and there are plenty.
"Our plant based menu items utilize locally grown and sustainably grown plants to drive the menu," said Main Event Caterers' Culinary Director/Executive Chef Jeff Witte. "These items not only provide more wholesome, balanced meals, but reduce carbon emissions, animal feed and waste runoff pollutants as well as other environmental benefits, and also create a whole new dining experience of natural umami."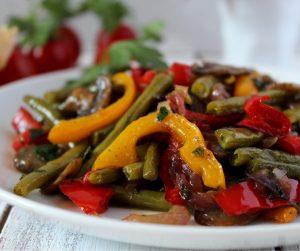 The metro-Washington D.C.-based caterer offers inventive meatless offerings that bring flavor, texture and Instagram-worthy beauty to guests, such as: Charred Radicchio, King Mushrooms, Baby Beets, Confit Shallot, Garlic Chips, Local Honey Mascarpone, Honeycomb, Petite Flower Petals. Or how about Crisp White Coral Mushroom with Squash Purée, Caramelized Purple Yam, Harissa, Garlic Chive, and Pepitas? Witte said protein-based options like these are gaining in popularity.
For those home chefs hoping to infuse more plant-based dishes into their own diet, here are a few suggestions to get you going:
Before dinner:
Tomato basil caprese skewers
Avocado spring rolls
Stuffed Mushrooms
Guacamole Dip w/ Chips
Smoked white cheddar bruschetta topped with pesto and pine nuts
Fig and goat cheese flatbread
Parmesan artichoke hearts
Bruschetta of cherry tomato & mini buffalo mozzarella
Black Bean and Avocado Salsa w/ Chips
Avocado Spring Rolls
Fried Zucchini w/ Marinara Sauce
A first course can easily be minus meat:
Roasted butternut squash soup
Gazpacho
Spinach, strawberry, toasted pecan and feta salad, with balsamic vinaigrette
Watermelon and feta with Balsamic Vinaigrette
And the main course offers great meatless options. Consider the following:
Butternut squash ravioli tossed with Granny Smith apples, crumbled toasted walnuts in a fresh sage cream sauce
Farfalle pasta with roasted seasonal vegetables in a basil pesto cream sauce
Vegetable lasagne
Penne with roasted asparagus and balsamic
Gourmet grilled cheese squares with tomato bisque shooters
Stuffed poblano pepper with quinoa, queso and a spicy tomato ragu
Mushroom Ragu with fresh herbs served atop pasta
Don't forget about dessert! Vegetarian options are plentiful. What about:
Bananas foster flambé
Peanut butter cookie bars
Banana bread drizzled with caramel and pecans
Vegan chocolate pudding
Fresh fruit sorbets made with coconut milk
Strawberry shortcake spoons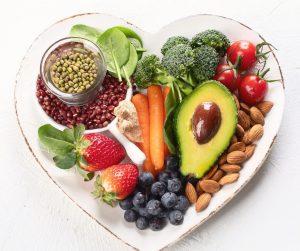 With so many delicious, healthy and creative options available, meat may be a thing of the past for your palate. Nonetheless, protein-based dishes are worth considering for your next gathering – your meatless eaters will thank you, and you just may convert your other guests as well!