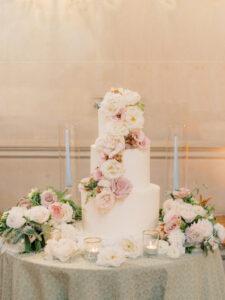 Main Event Caterers love weddings — the magic of it all — and we want to make your special day absolutely unforgettable. Our team sets the standard in wedding catering throughout the DC, Maryland and Virginia region. Have you always dreamed of a fairytale wedding? Main Event Caterers can make your dreams reality, with a personalized, unforgettable experience of a lifetime!
Main Event Caterers has been selected as a 2023 ­­winner of The Knot Best of Weddings, an accolade representing the highest- and most-rated wedding professionals as reviewed by real couples, their families and wedding guests on The Knot, a leading wedding vendor marketplace and planning authority that's inspired 25 million couples to plan a wedding that's uniquely them. This is the eighth year Main Event Caterers has been named a winner of The Knot Best of Weddings awards.
All the Right Ingredients
The key to any successful event is having the right ingredients. Mixing inventive menus, world-class cuisine, seamless service, and trendsetting design, Main Event Caterers is proud to be one of the first full-service catering companies in the DC Metro Area. For 25 years, we've been in the business of building well-balanced, sensory experiences that transport guests to a bold world of celebration. Our countless brides from a quarter of a century's worth of weddings can tell you, the first step to a glorious wedding celebration is contacting Main Event Caterers.
Event Designers Deliver!
Main Event's Sales Team brings decades of hospitality and event experience to your gathering. Our Event Designers infuse a sense of taste, design and culture to deliver catered experiences that are unforgettable. Our team loves a good party, and will move heaven and earth to make sure your gathering is nothing short of spectacular. Our passion for delivering the highest quality food, service and setting is the foundation of the Main Event experience. We strongly believe great food brings people together, so let's start planning an incredible wedding!
To get started, visit the Main Event Caterers website at maineventcaterers.com/.